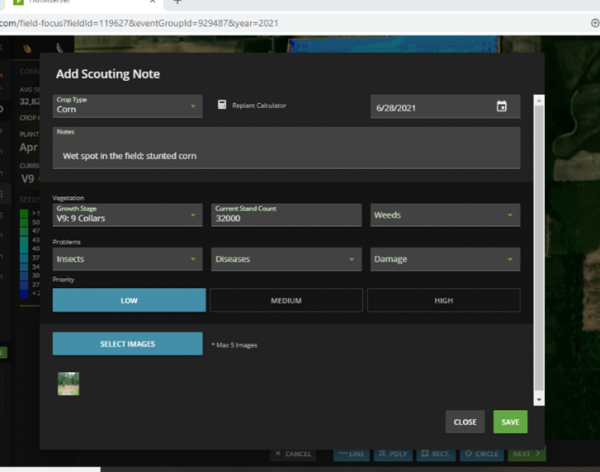 At this point in the growing season, crops are out of the ground and growing well. Planting, fertilizer, and spray data has been downloaded from the monitors and uploaded to FARMserver for recordkeeping. The morning coffee routine involves watching the BAM weather video and checking the Growth Stage Summary on your FARMserver Dashboard. If you haven't done so already, it's time to update that FARMserver App and scout some fields!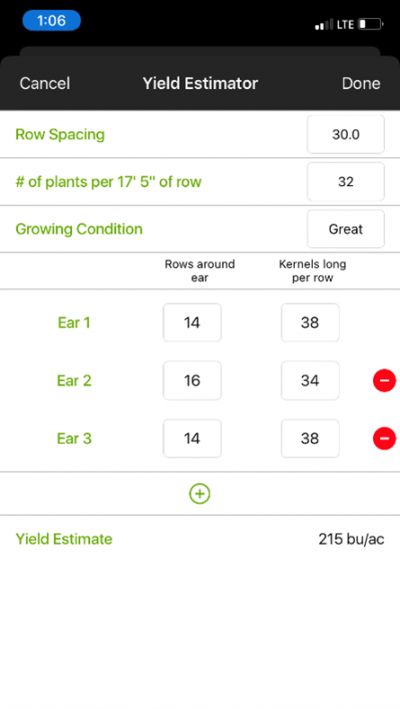 FARMserver has dedicated scouting features in both the website and the iOS app. On the website, jump in the Field Focus view for any field in your account to add (+) a scouting note. All your processed data lives in the timeline and you have the ability to turn on any attribute to use as a reference when making your note. Take your tape measure and measure stand counts. Record any weeds, insects, or diseases you see and attach a picture for future reference. Type a quick note to highlight anything you want while walking the field; both good or bad!
Scouting notes in the iOS app are very similar with a few additions. Allow FARMserver access to your location in Settings to utilize GPS while walking through the field. As the season progresses, check out the Yield Estimator to get a rough estimate of production at harvest. Just like the website, any Scouting Notes you save will stay in your Field Focus Timeline, and you can go back whenever you want to re-read them. Printable PDF copies of your scouting notes are just a few clicks away in the Reports section. Keeping your team of trusted advisors in the loop is easy with scouting note features in FARMserver!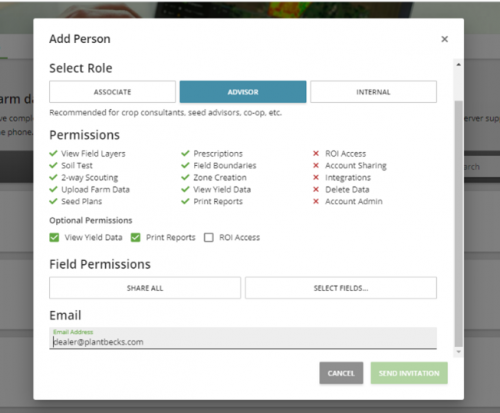 Speaking of trusted advisors, did you know the Sharing Feature in FARMserver also includes Scouting Notes? When you invite another FARMserver user to be a Trusted Advisor or Internal User, they have the opportunity to add scouting notes for you. Any note saved by a Shared Account will still save to your Field Focus Timeline and be viewable to you or anyone with shared permissions to that field. The Scouting Note in FARMserver is a great way to keep track of all your in-season observations.
For additional help or questions, don't hesitate to reach out to your local Beck's representative or call FARMserver Support at 317-565-4120.
By Sheila Downey | Regional Precision Technology Specialist